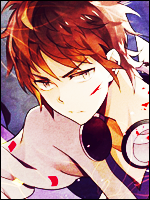 Member
Ciro Raedmund
Icon :


Onderwerp: Food Festival za jul 22, 2017 11:02 am

---

Een feestje is natuurlijk niets zonder eten en met dit warme weer is het heel belangrijk om je voedingsstoffen binnen te blijven krijgen! Daarom heeft het team van PJ er dit jaar voor gezorgd dat er niet alleen leuke activiteiten, maar ook voedzame maaltijden aanwezig zijn! Wees niet bang, kom een kijkje nemen en probeer dat nieuwe lekkernijtje om PJ's 3e verjaardag te vieren! Wie weet ben je er wel helemaal weg van.

Naast het lekkere eten om samen met je pokémon of geliefde te delen, hebben we ook weer een set evenementen klaar staan. Van die gouden oude, dolle stier tot de mysterieuze proeverij; er is voor ieder wat wils! Hieronder vind je wat er zoal te doen is op de site gedurende 22 juli t/m 12 augustus. We hopen dat we er gezamenlijk weer een leuk feestje van kunnen maken!


Houd je ogen open en bovenal veel plezier gewenst van het team!

_________________




Spoiler:


All this time spent in vain, wasted years, wasted gain.
All is lost, hope remains, and this war's not over.
There's a light, there's the sun, taking all shattered ones.
To the place we belong, and his love will conquer all.