Moderator
Cecille Skarsgård
Icon :


Onderwerp: Pjepper zo dec 10, 2017 11:56 pm

---

Soms hebben sommige accounts voorrang op anderen. Misschien heb je wel een tijdje een aantal van je accounts op pauze gezet of ben je zelf weggeweest van PJ. Wat je rede ook is: je bent op zoek naar nieuwe topics. Dan zit je hier aan het juiste adres!

Hier kun je aangeven met welke inactieve(re) accounts je graag weer aan de slag wilt. Anderen kunnen een kijkje komen nemen om te zien of ze wat leuks voor je kunnen verzinnen. Wie weet vind je personage hiermee wel hun nieuwe beste vriend!

HUIDIGE PJEPPERS

:

Vul onderstaand lijstje in om een Pjepper gebruiker te worden:

Code:

[b]Naam muse:[/b] Je eigen naam, zodat men weet wie ze moeten contacteren
[b]Naam account:[/b]
[b]Karakterkaart:[/b] Een link naar de karakterkaart van je account
[b]Eventuele wensen:[/b] Welk soort topics zou je willen?

Zijn je RPG-wensen vervult en is je honger gestild? Dan mag je in dit topic aangeven dat je weer van het lijstje afgehaald wilt worden. Een mod zal je dan zo snel mogelijk verwijderen!

_________________

Cecille Skarsgård

No matter where you are, I'll be

there



Laatst aangepast door Cecille Skarsgård op wo feb 07, 2018 1:51 pm; in totaal 1 keer bewerkt
Member
Vera Dahl
Icon :


Member
Kiyoko Amari
Icon :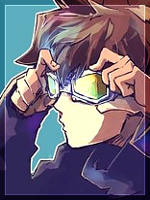 Member
Reese Lizwood
Icon :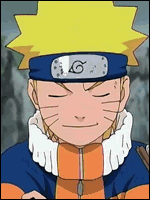 Member
Kai Miller
Icon :


Onderwerp: Re: Pjepper do dec 28, 2017 6:40 pm

---

_________________

Believe it..!!
I'm going to prove that in this world...
heroes do exist!!