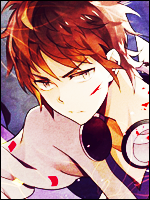 Member
Ciro Raedmund
Icon :


Onderwerp: Nominatieronde mei 2017 di mei 02, 2017 6:21 pm

---

Bij deze is de nominatieronde van de OTM's van mei geopend! Wie verdient het volgens jou om in het spotlicht te staan voor een maand? Geef diegene nu op en wie weet worden ze wel door de staff gekozen om de prijs te winnen!



Probeer niet iemand te nomineren die al genomineerd is.

Vertel ons ook waarom jij deze persoon graag wilt nomineren, zodat het team weet waarom ze een OTM verdienen.

Iemand die de afgelopen 4 maanden al een OTM heeft gehad, kan deze niet nog eens krijgen, en kan dus niet genomineerd worden, tenzij het om een andere categorie gaat.

Je mag jezelf niet nomineren, behalve bij Topic of the Month.

Nomineren is niet verplicht en je hoeft niet iemand bij alle vier de categorieën te nomineren als je dat niet wilt!

De nominatieronde blijft open t/m 30 mei. Daarna worden binnen 2 dagen de winnaars gekozen door het team.


Categorieën

Member of the Month:

Deze categorie is bedoeld voor een lid wat deze maand er echt tussenuit is gesprongen. Dit kan verschillende redenen hebben. Het karakter in kwestie kan bijvoorbeeld heel veel in de RPG aanwezig zijn geweest en vele topics hebben gestart die ook goed lopend waren deze maand of het karakter heeft iets bereikt deze maand wat veel tijd en moeite kost. Iemand hoeft dus niet persé extreem actief te zijn geweest in de RPG zelf om Member of the Month te worden.



Laatste winnaars: Jean-Pierre Dupuit, Melvin Masamune, Penelope Free, Ciro Raedmund, Noa Burns

Pokémon of the Month:


Deze categorie is bestemd voor de pokémon van de karakters. Een pokémon die deze maand bijvoorbeeld veel in de rpg is verschenen of de pokémon heeft meegeholpen om een sterke gymleader te verslaan of een quest te voltooien. Het kan ook zijn dat de pokémon deze maand is geëvolueerd of een flink aantal levels omhoog is gegaan. Net zoals bij Member of the Month kan het dus veel verschillende redenen hebben om voor deze specifieke pokémon van een bepaald karakter te gaan.

Laatste winnaars: Joey's Deuce, Vincent's Scarlet, Arianna's Raksha

Topic of the Month:

Deze categorie is voor de topics die in de bepaalde maand zijn gestart. Ook in deze categorie kunnen er weer allerlei, verschillende redenen zijn waarom er voor dit bepaalde topic gekozen word. Topics kunnen gekozen worden vanwege hun actie, romantiek, drama, spanning en ga zo maar door. Maar bijvoorbeeld ook om de activiteit, lengte van de posts en het aantal pagina's. Holo Caster topics kunnen ook genomineerd worden en vallen onder deze categorie.



Laatste winnaars: I'll be waiting van Floyd Duncan en Marcus Ludovic, A Family of Worries van Sophia Bennett

Battle of the Month:

Deze categorie is bestemd voor het beste gevecht wat er die bepaalde maand is bevochten. Dit kunnen gevechten zijn tegen gymleaders, maar ook een gevecht tussen twee karakters of misschien wel een gevecht uit een vangpost of quest. Belangrijk is dat gevechten spanning en actie bevatten. Ook gevechten die fair zijn en dus realistisch zijn, komen eerder in aanmerking.

Laatste winnaars: [PT - first round]Amber Valor VS Imogen Hargreaves van Amber Valor en Imogen Hargreaves

Om je nominaties bekend te maken, vul je het volgende lijstje in en post je het in dit topic!

Code:

[b]Jouw naam:[/b]

[b]Member OTM:[/b]
[b]Motivatie:[/b]

[b]Pokémon OTM:[/b]
[b]Motivatie:[/b]

[b]Topic OTM:[/b]
[b]Motivatie:[/b]

[b]Battle OTM:[/b]
[b]Motivatie:[/b]

_________________




Spoiler:


All this time spent in vain, wasted years, wasted gain.
All is lost, hope remains, and this war's not over.
There's a light, there's the sun, taking all shattered ones.
To the place we belong, and his love will conquer all.